Today, I heard a very very bad news. My idol [Michael Jackson] died. I shock this news.
[King of Pop] ~ Michael Jackson, his dance, nobody can do his difficult dance. My brother said he must suicide. Because next month, he intend his final concerts in London. I and my brother also hope can watch his final concert' DVD. Now, we are sad too.
Maybe he was too bright in dance and music. So his life too short.
T_T
I don't like bring umbrella when outside. Even is raining. I think many Hong Kong people like me.
Recently, I saw a auto umbrella selling box placed in station. It's so convenience because can pay by prepaid cash card. But, the price is rather expensive.
Later, we don't worry the rain.
Yesterday, I walked on a jockey club. The front of centre, I saw a old women selling the flowers. Because I want buy some good smell flowers in my office. And that day was heaving raining. I bought the jasmine from her.
Then, I put on my empty bottle. Although the bottle is not beautiful, the sweet-smelling of Jasmine let me so fresh.
Of course, I am proud of jasmine arrangement. I think so beautiful.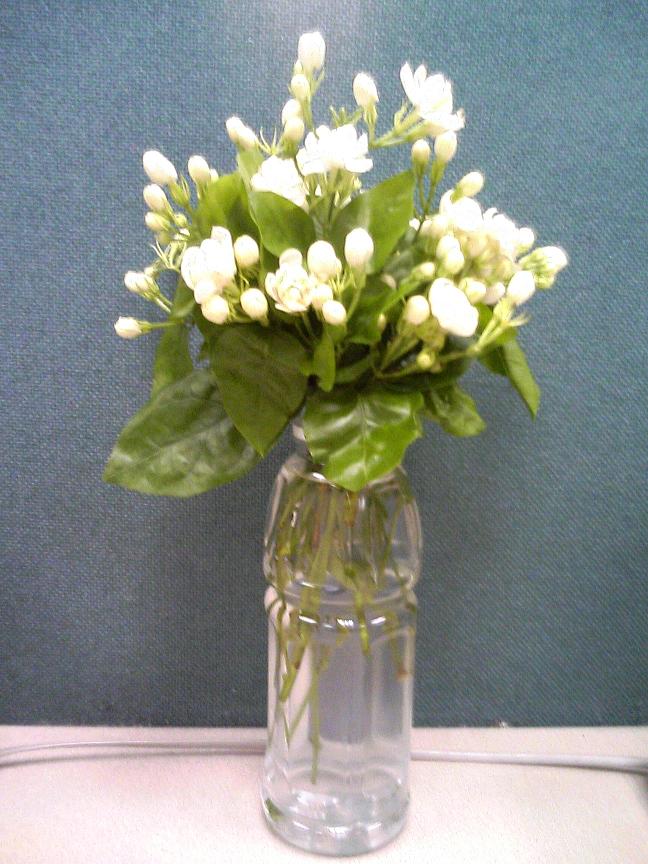 Recently, I am very happy my friends gave me a "TV" channel. I can though the internet to watch the international TV. I only download the program, then I can watch many TV program at the same time. I am so happy because I can watch Japan TV. Although now I can only watch two TV (Asahi and MBS), many countries TV (For example, Korea, USA, Taiwan, France etc…) Of course, I like watch Korea TV too.
Last Saturday, I watched CDTV, the 10 years ago(19/6/1999) countdown. The ranking No.1 is [B'z ギリギリchop]. And yesterday, I watched the advertising of B'z summer sonic . Now, I watch them everyday.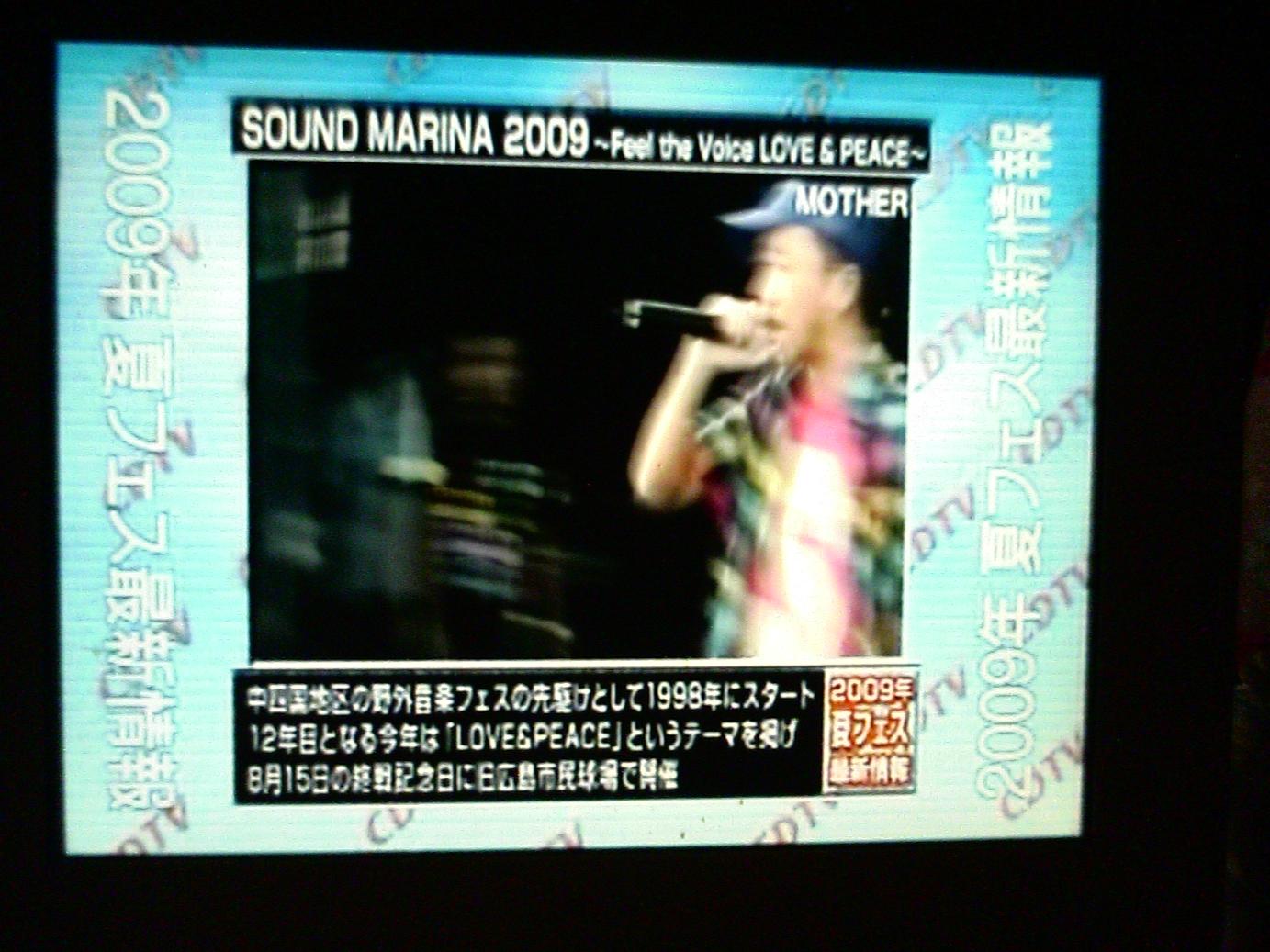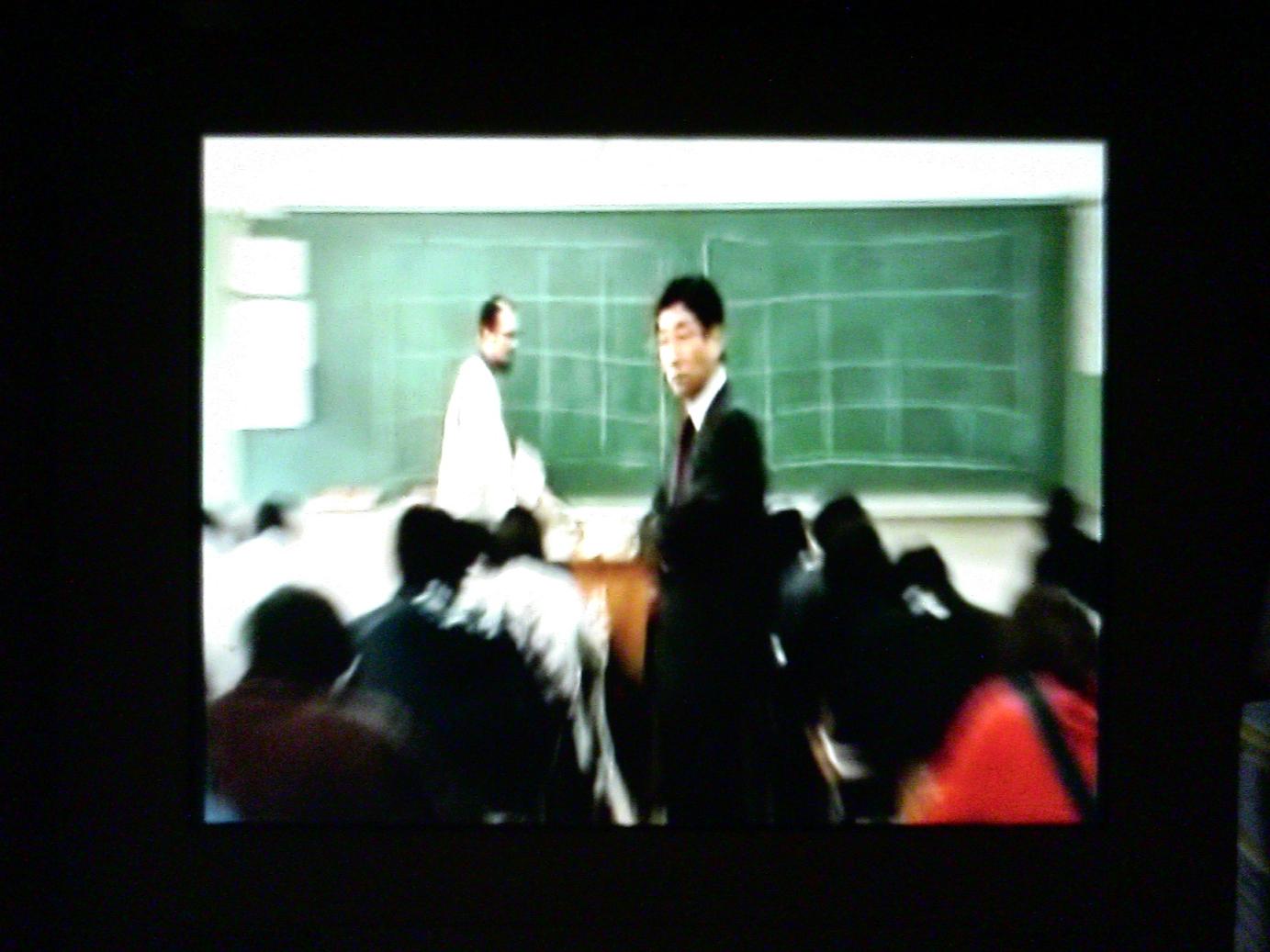 I like eat European style dish. So, I often go to restaurant. This dish is fired chicken and pork. This fired chicken so delicious and good smell. But, the taste was not salty. I like the salad juice.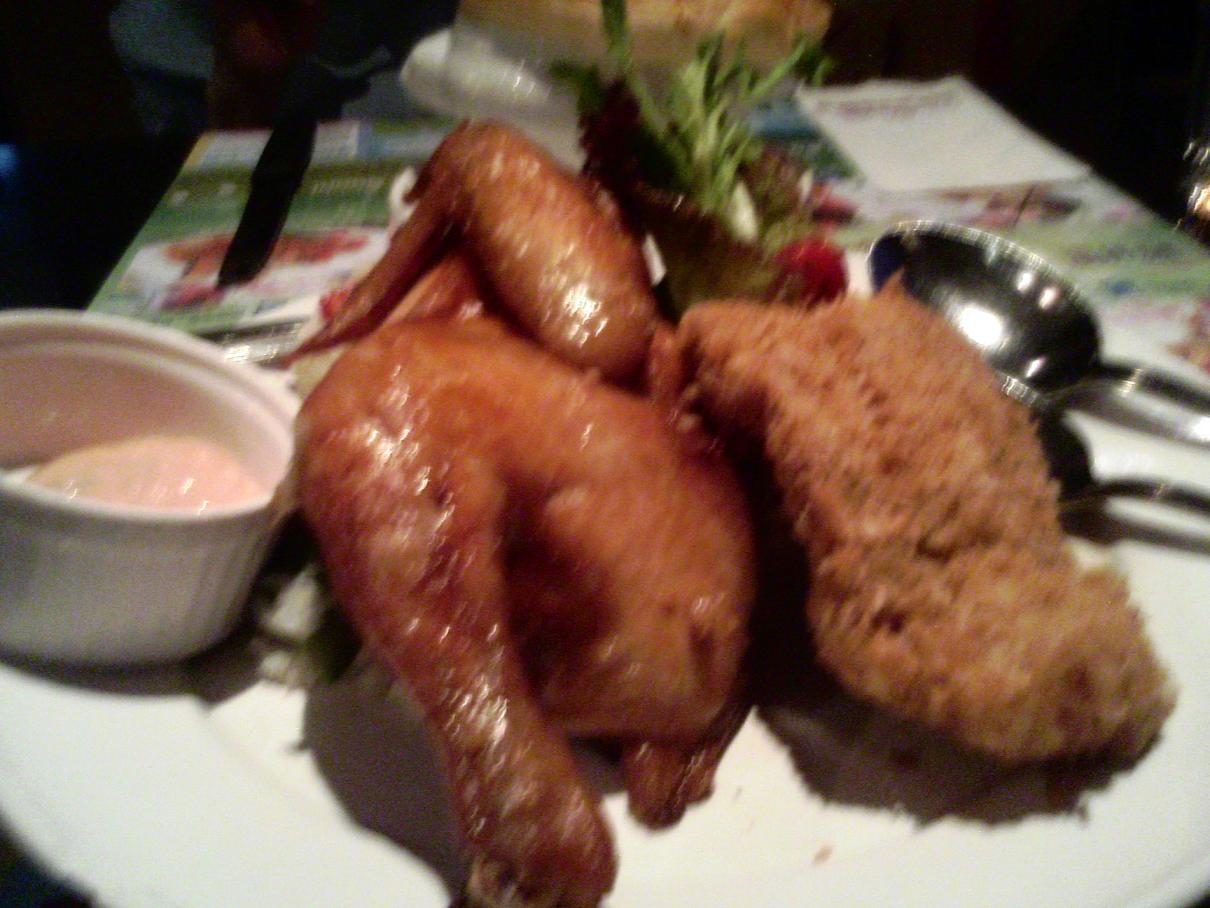 First time to eat this dessert.Very delicious, Baked the bread on the top, like toast. The bottom is pudding. Very good taste.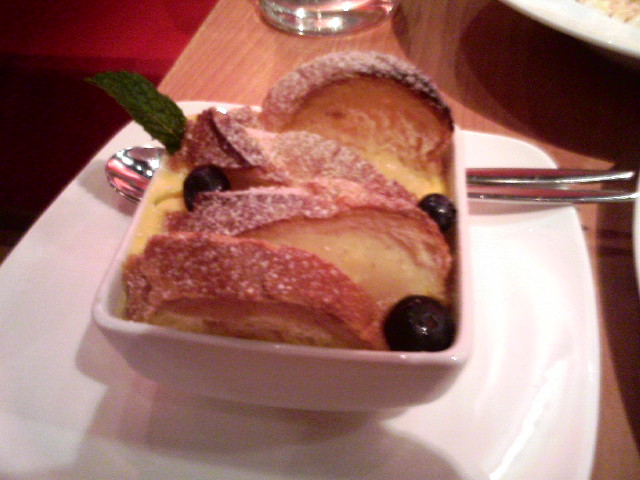 We often eat the japan 餃子 is pork and vegetable. This time I tried the all vegetable 餃子. The ingredient are mushroom and vegetable. The taste is so good and fresh. It's good because I like eat vegetable.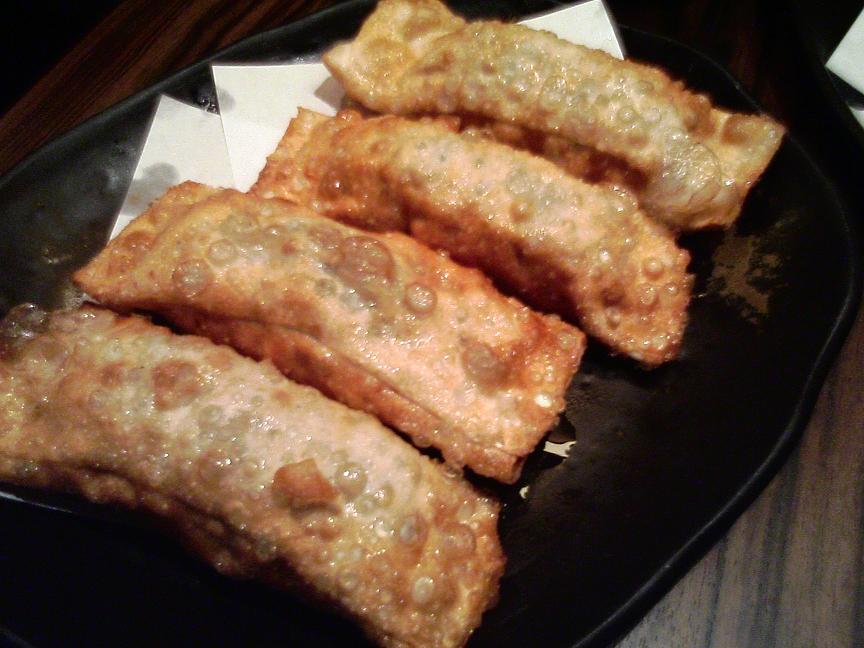 Although I ate the small lobster from buffet in hotel, this was my first time to find it from small food shop. They are small, only the head is big.
The taste is chili. I asked them little chili. I think the taste is good but they are too small, not enough. The price is reasonable, HK$100 for 3 pound.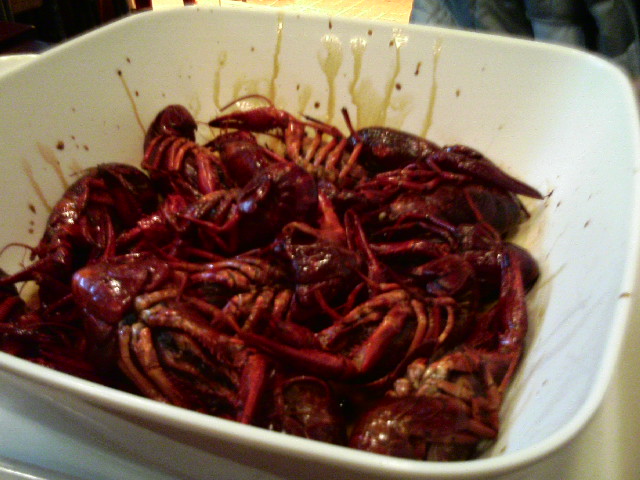 Near our home, a new Chinese restaurant opened. It has super discount to attract the customer. New promotion is HK$9 for a half yellow sauce duck. Now, we only can eat iced duck because avoid the disease H5N1. The sauce is special, yellow color but it's not curry. The taste is OK. The price is very very cheap.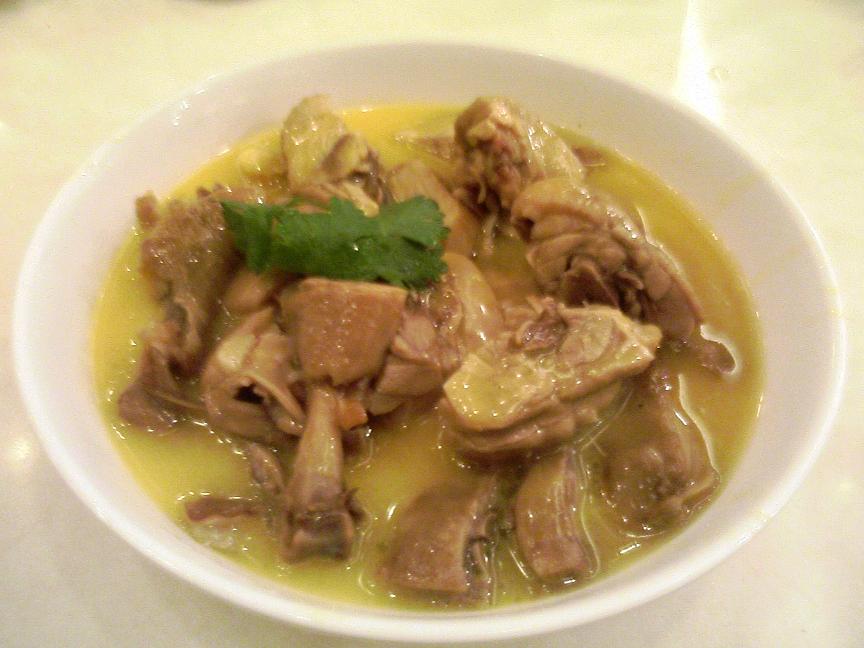 Fried pork and egg rice is very popular food. I remember this rice came from Japanese restaurant (和民) few years ago. I prefer like fried pork rice than add egg. This fried pork and egg rice, the egg is Japan egg. The taste and smell so good. I think japan milk and egg very good. So this rice, OK.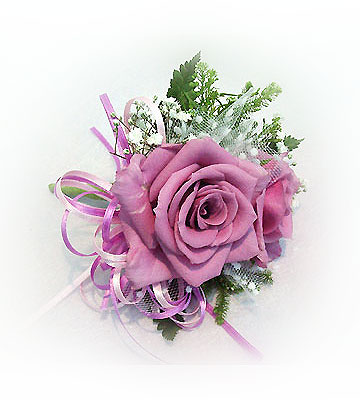 香港生まれの香港人, Ding-Dong です, Ding-Dong は Doraemon's Chinese Translation, very popular in HK
by hkdingdong
イラスト:まるめな