I like to eat glutinous rice so much. So, many dishes that cook in glutinous rice all my favour.
This steam glustinous rice bread is a popular Guangdong food. Inside is peanut, so has good smell.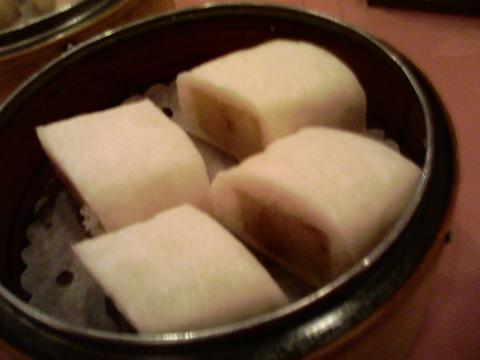 In Germany, Western City, a female white horse was brought to Italy. Then, she breed with a male zebra. Their baby born in Italy and now is 1 years old. But, his skin is so cute. White in front half body and it's head and back half body is black and white color.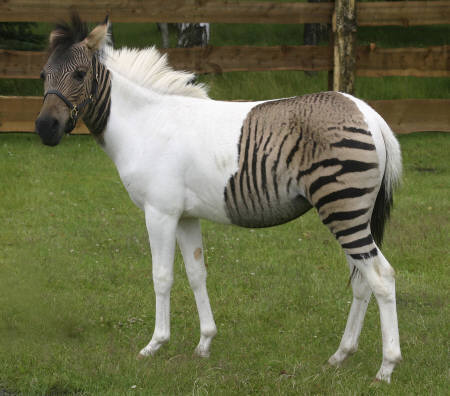 From yesterday, every Week, Hong Kong TV will broadcasted the TV drama [喰いタン]. Although I watched this drama before, I recommend other people to watch it. 東山紀之 is well-known in Hong Kong since he was member of [少年隊]. And his popular drama ザ・シェフ(1995年10-12月、日本テレビ系) - 味沢匠役
I like his performance, and I want to watch his past drama 新選組 ~ 沖田総司 because recently, I read comic [銀魂]. 沖田 seems a very funny and cool boy. But, I think it's impossible because it's too old.
Of course, I recommend this drama hope more people can listen B'z song [結晶]
Although I like to eat cuttlfish, but the cholesterol of cuttlefish is very high. So, I ate less. But Fired Cuttlefish is a very delicious dish. Maybe the fired cuttlefish beside has cholesterol, it caused fat. So, no more Chinese resturant has this dish.
Cooked this dish is simple, add the salt, five kinds spice power, sugar, wine.... then add starch and fired it. Very easy.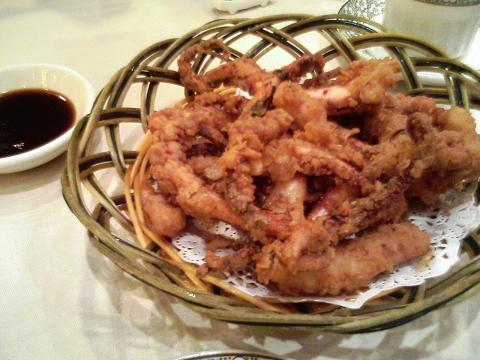 Last Sunday, I and my family went to Kowloon City. Walked "Kowloon City Park 九龍城寨" The Kowloon City Park before was a Wall. To enforced the enemy and established since 1843,Over 100 years history. But in year 1996, the China Governemnt wanted Hong Kong governent to distrayed it and build the Kowloon city Park.
Now the park become Modern. But, I missed the 200 years ago' s Kowloon City.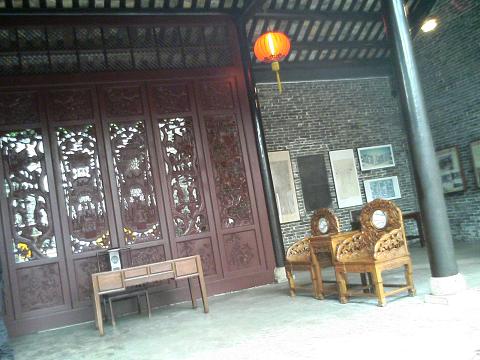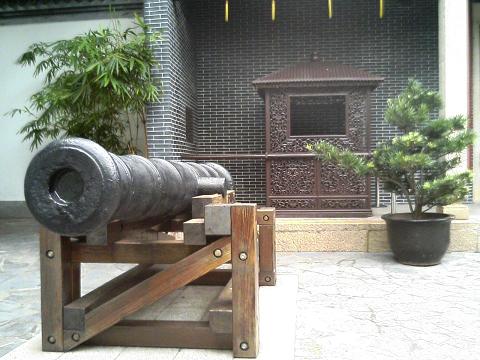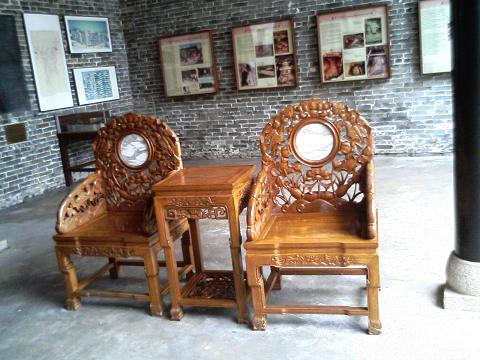 Yesterday, I and my brother went to a "fast food shop". We ordered a tea set, is "Fruit salad and western fried toast plus a iced tea. The out-looking is beautiful, the taste also very good. The price is cheap, only HK$24. Sometimes, we ate this tea set in Restaurant need pay HK$35-40.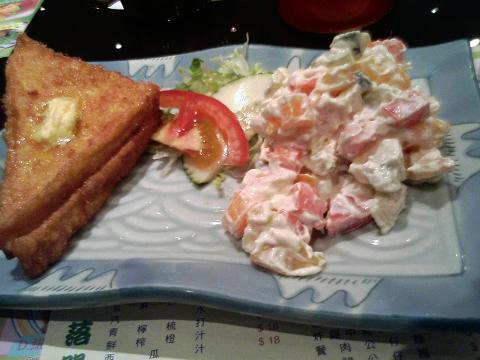 Last year, my younger brother drew PSP in his company's annual dinner Lucky draw function. At first, he is happy because the portable game is convenience playing outside. But, when NDS released this year. Many people like to play NDS. In Hong Kong, we can see many people play it in Train, bus, restaurant etc… My brother said the game of NDS as funny than PSP. And last week, his friend said want to buy PSP from him for HK$1000. Then, he agreed and bought NDS for HK$1360. He is so happy because he said many games can be download from internet. Some games are translated in Chinese subtitled. Although I don't like playing electric game, I think the game is funny.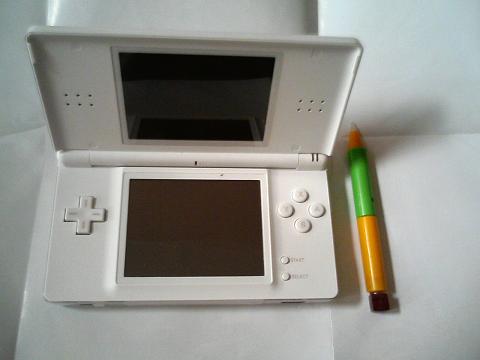 I watched the Animation of [Black Jack] OVA verson last year. I found the main theme song is a good song. Singer is "Janne Da Arc", Although the skill and voice of singer is not very good, I think the voice is rather like Band song. So I like it. Already watched the PV, is my first time to watch. Because I like the [Black Jack] so much, the music of this animation are good.
[月光花 ~ Janne Da Arc]
This is Thailand small size Coconut, we called "King Coconut". I don't know why called this name. Maybe this coconut is young, so the juice is so sweet and the coconut skin inside can be eat.
Actually, when I travel to Thailand, many people like to drink it. Now, we like to used it to make the dessert. It's one kind. Inside is milk + egg white + sugar. Then boiled it. It is very good for ladies. So, we like to eat "King Coconut" so much.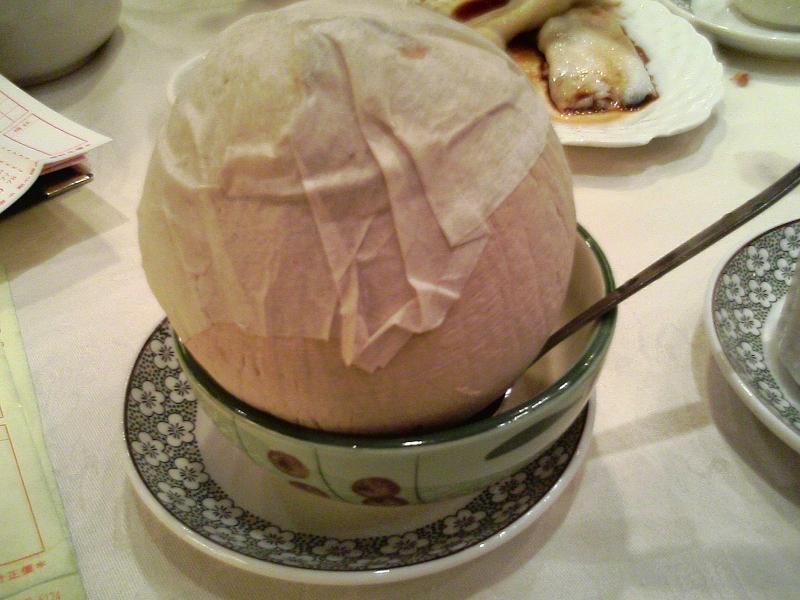 I heard the news before said "B'z won't have Live-gym" this year. But, I can't confirm until today, the Japanese Fans tell me it's true. They not only will not held the Live-gym and don't release the Album. Because they will prepare the Large-scale Live-gym next year. It's 20th Anniversary.
Although, I regret to get this news. But, maybe it's good for me because my leg is not get well completely. The muscle still painful, walk still painful and can't stand long. The doctor said I will get well but need for time. So, I know I can't go to Live-gym if held this year.
Next year, I want to go the live-gym in 20th Anniversary. If possible, I want to 100,000 persons Live-gym. It must give me great exciting. Hope I have good health to celebrate this great ceremony.
However, that's mean I will not go to Japan this year. Last year, I think I can meet Mr. Maru this year. Disappointed, he refused me. It's so hurt for me. I am not a friend for him! He promise me will be a good guide when I travel Kyoto again. But now.... I really want to go to Kyoto again but if I travel again I must miss him and sad so much.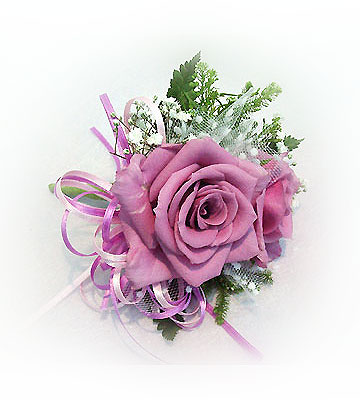 香港生まれの香港人, Ding-Dong です, Ding-Dong は Doraemon's Chinese Translation, very popular in HK
by hkdingdong
イラスト:まるめな