I am so happy B'z will release the new song. And the song will be used for 映画"北斗の拳"の主題歌!! Tak san really like [北斗の拳]. Last time, he also as the music producer for the movie [北斗の拳]. I am looking forward the new song!
書き下ろしの新曲「ロンリースターズ」が、2007年4月 G.W.に公開となる、映画「北斗の拳 ラオウ伝 激闘の章」の主題歌に決定しました。
また、同映画のテーマソングは、2006年公開の前作に続き、松本孝弘作曲の「Theme from Fist of the North Star ~The Road of Lords~」です。
~2007年4月G.W. 全国ロードショー「北斗の拳 ラオウ伝 激闘の章」~
◆主題歌:「ロンリースターズ」/ B'z(作詞:稲葉浩志 作曲:松本孝弘)
◆テーマソング:「Theme from Fist of the North Star ~The Road of Lords~」 /
 TAK MATSUMOTO(作曲:松本孝弘)
「北斗の拳」公式サイト→http://www.hokuto-no-ken.jp/
Yesterday, I sent two SMS to Mr. Maru. But, no any message feedback. The messages were sent succeed. I think he read them. It's really he escape me. Or, his body has problem. I am worried. However, I don't why everytime, I want to communicate with him. He must give me hope then give me disappoint later.
It's the result now?! I am sad.
I consided for long time. Reveal Love to Mr. Maru or not? Yesterday is Mr.Maru's Birthday. I sent the SMS to his mobile phone. I think it's succeed. So, I decided to send the SMS to tell you I like him.
Of course, I know after I sent this message. He will escape me. Then, I can't contact and see him again.
Because my sick, I know if I couldn't tell you my feeling. Maybe someday I have accident or sick, I regret.
Past 3 years, disappointed and sad around me many times. It's the result?! Why I couldn't forget him?!
Today is my B'z Hong Kong Fans Homepage 2nd Anniversay. Congratulations!!!
I am so lucky have many B'z international fans supporting. Therefore, many fans gave me comments and prasie. I am appreciated.
But, some disappointed that a early B'z Hong Kong fans HP "Drive to the World" Closed last month. Actually, I don't want to see that. Because I know the webmaster is like B'z for long time. And, I hope we can introduce the music of B'z to more people.
Then, I must do hard and control my B'z Hong Kong Fans Homepage. Give more information to all fans.
Maru,
Happy Birthday.
I met you from Year 2004. Now, is 3 years. I don't think I will love you when I met you in Japan. Because you, I went to Japan last year. But, I don't know, that time is my last time heard your voice. No change see you again. Listen your voice asked my name, you spoke Mandarin to me. I told you my birthday also date "26". I really very very happy.
Hope you will happy forever. I will remember you anytime.
Tomorrow, I will send the SMS to Mr. Maru for his birthday. But, I don't he will receive or not because I can only send to J-phone and Vadaphone network. His birthday present I don't prepare because I am sick. And, I want to send the SMS to reveal my love! If I don't tell him, I worried I will regret because nobody know what happen (Like my sick this time). But, I am worried that his reaction. Maybe he will escape me and never contact with me. We will meet again.... I don't want never meet him again, so I don't know how to do.
"Fired Sleeve Fish" is one my favour dish. But, less chinese Resturant can provide. Today morning, I and my brother ate this dish from a Chinese Resturant near at my home. And add the vinegar, the taste is better.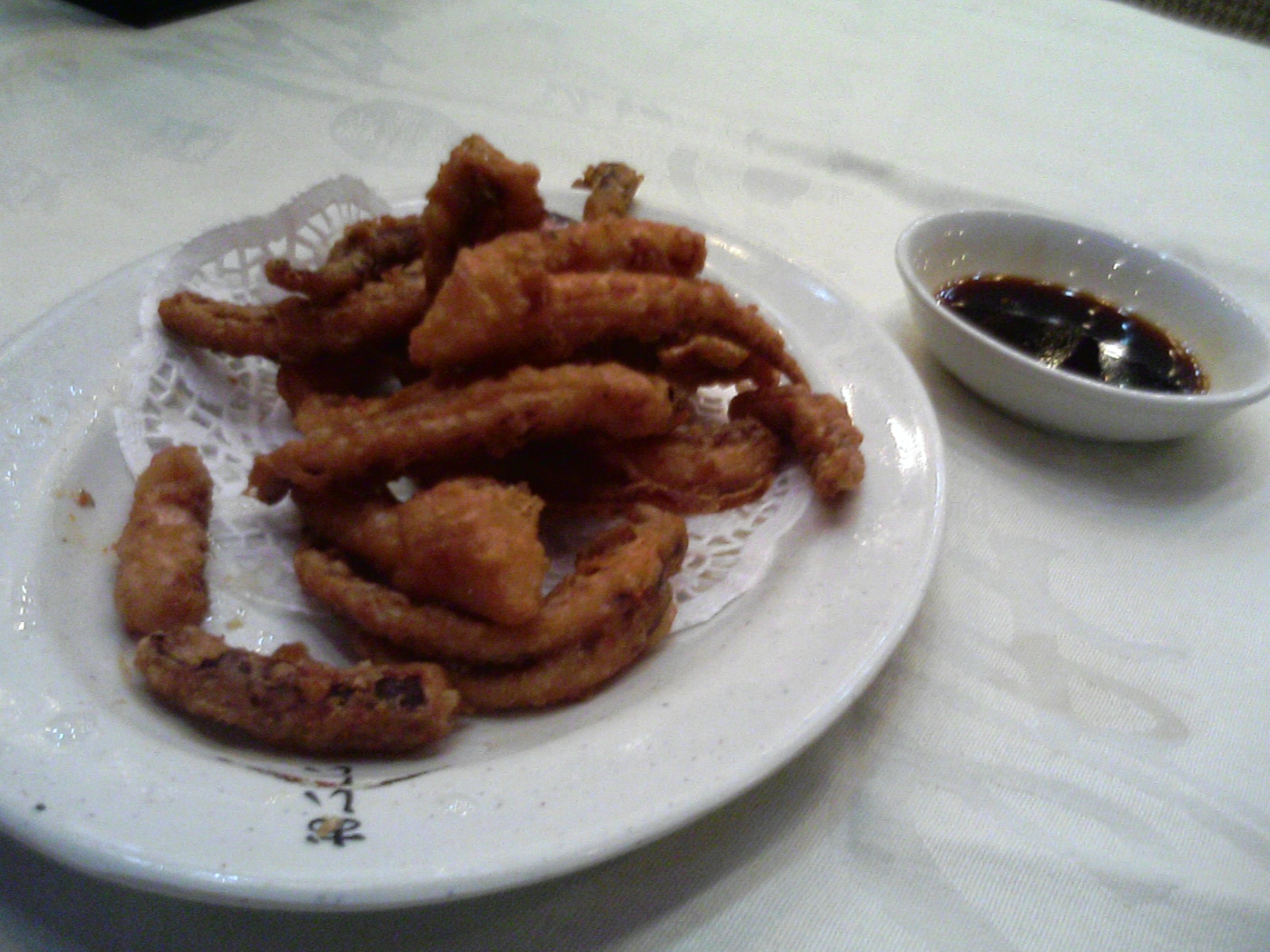 I like Korean BBQ so much. However, I didn't eat Korean BBQ for long time. Because now many Korean BBQ resturant only has buffet. And the taste is not so good.
Last night, I and my family went to a Korean BBQ resturant. We ordered the set meal and stone rice. The stone rice was "unboiled beef", the taste is OK.
The BBQ food "Pork, chicken, beef, fish, sausage..." And the Korean vegetable, the taste are so good.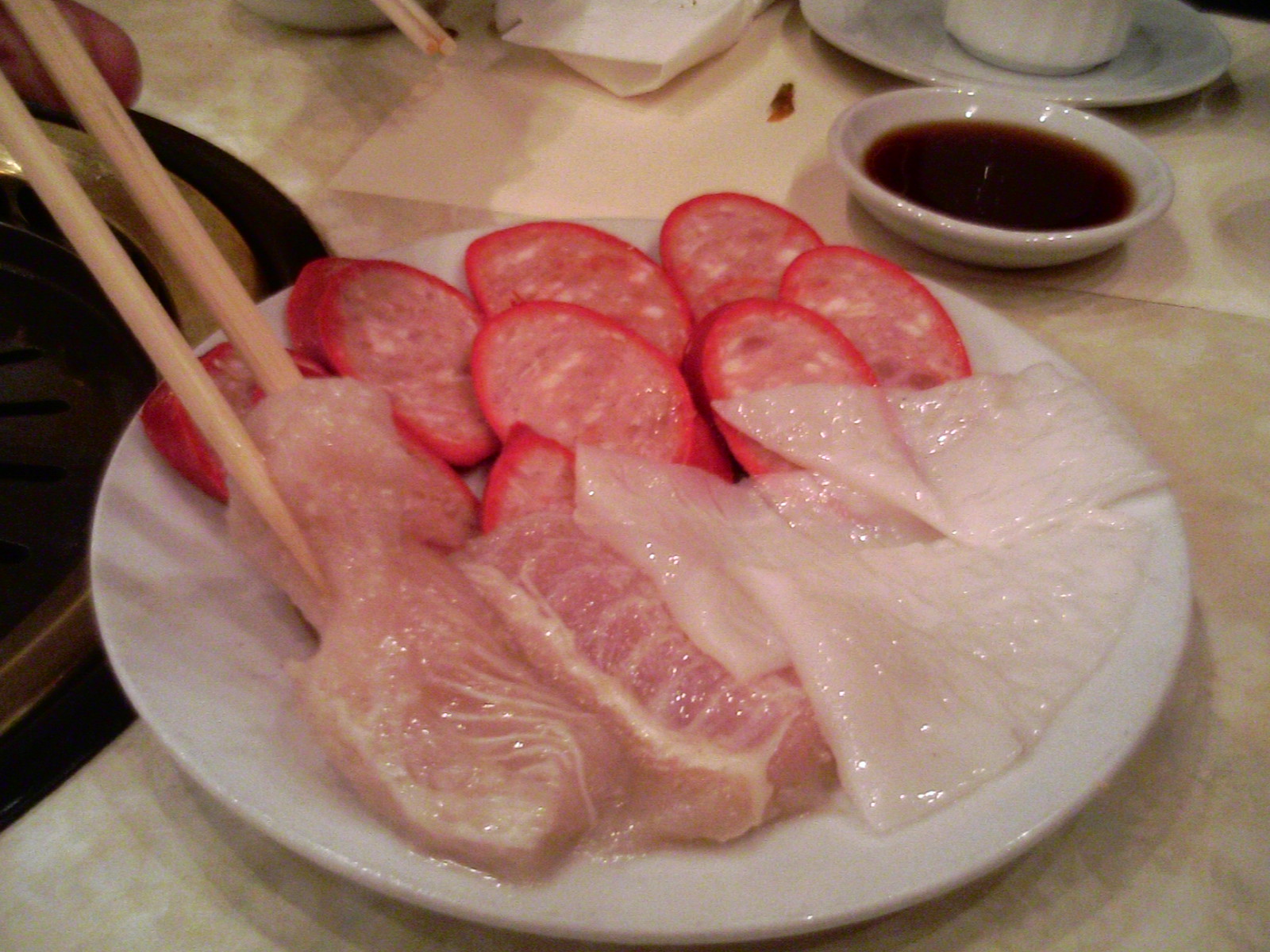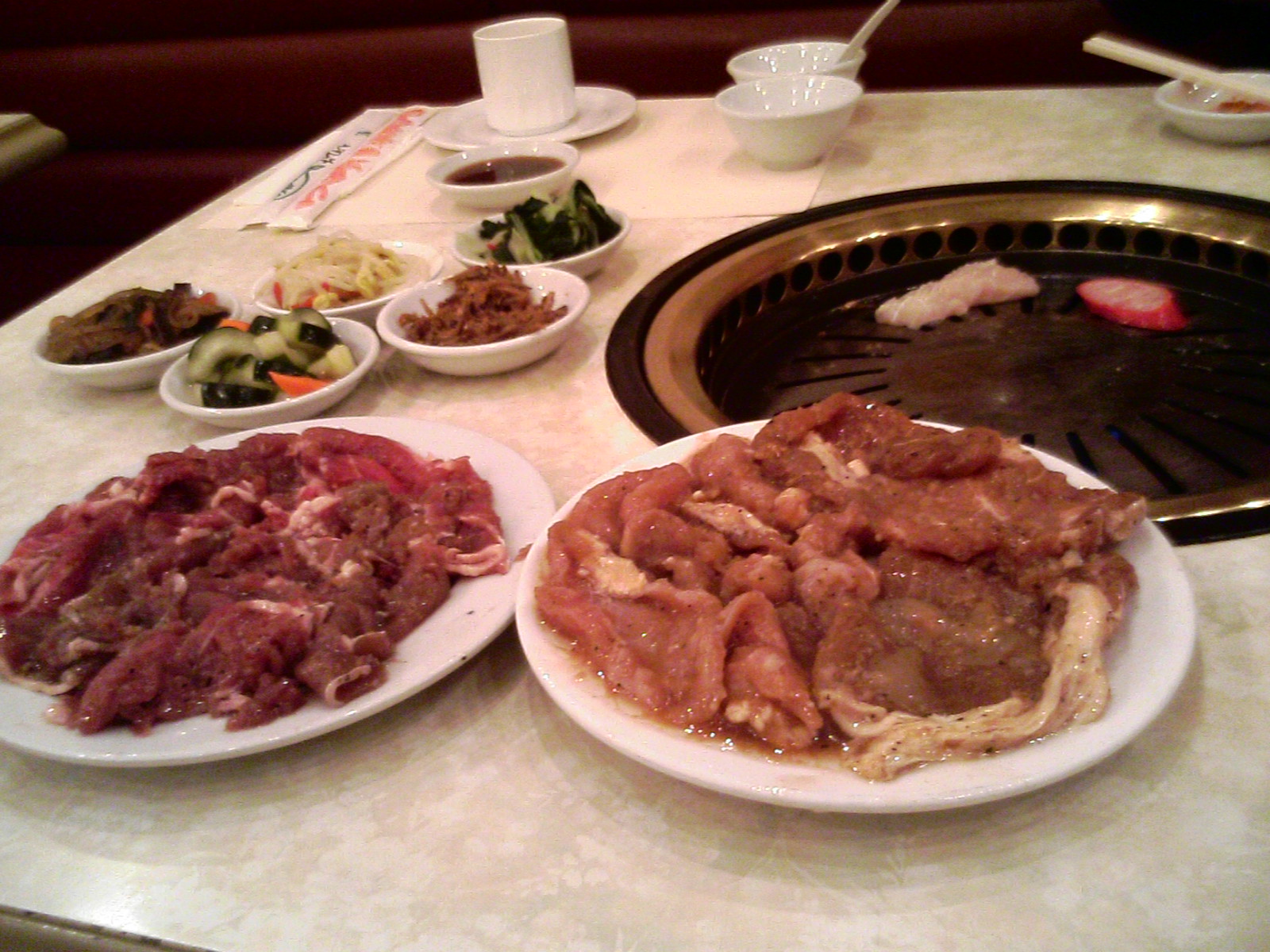 Today, I and my mother met the relation for lunch in Chinese Resturant. We received many New Year Presents. One is "Golden two fish" and with "Peanut crisp". "Golden fish" is a lucky thing means remain more money and food at the year end to next year. So, we are happy to received this present. And the "Peanut crisp" is sweet, so delicious.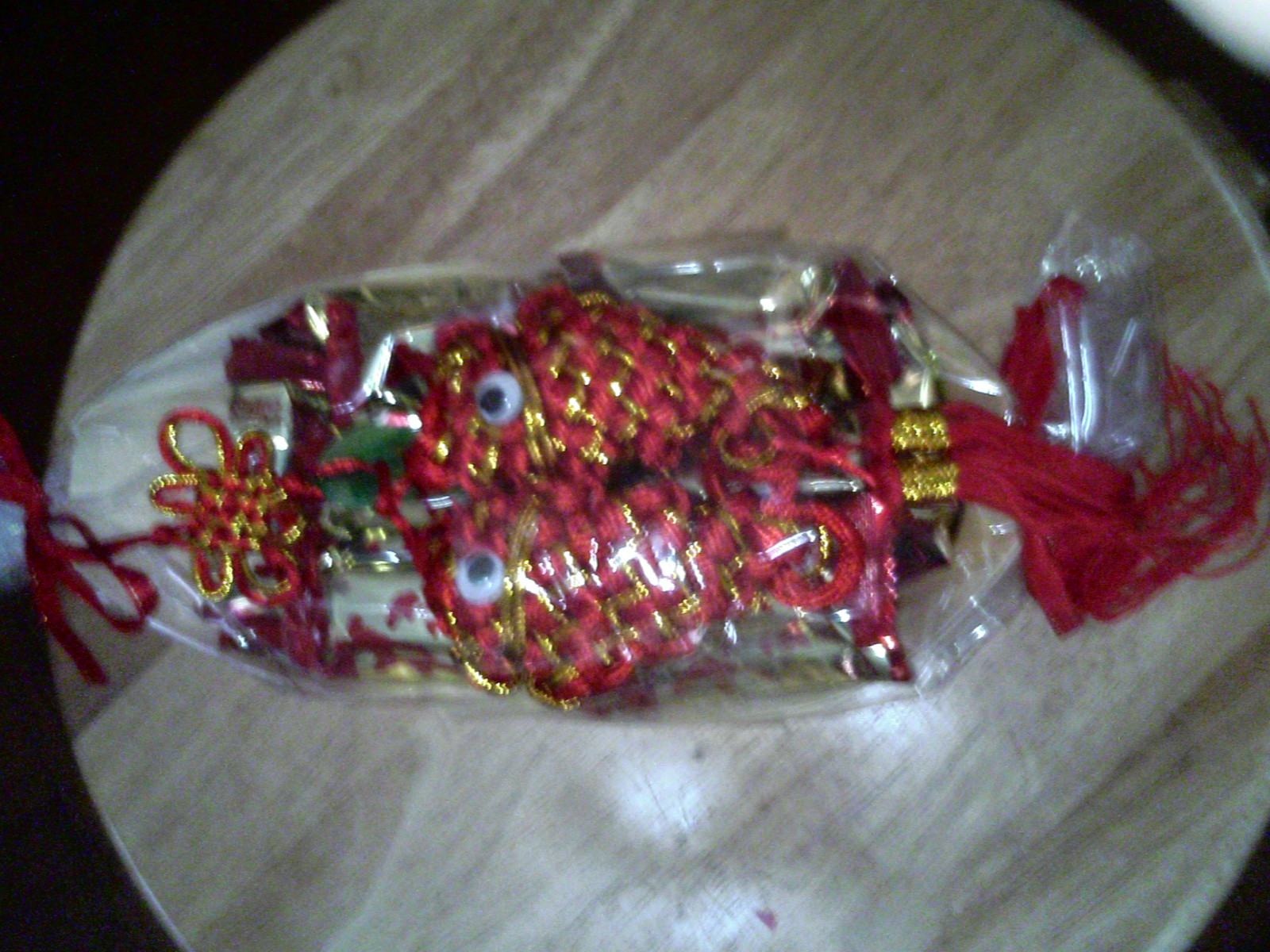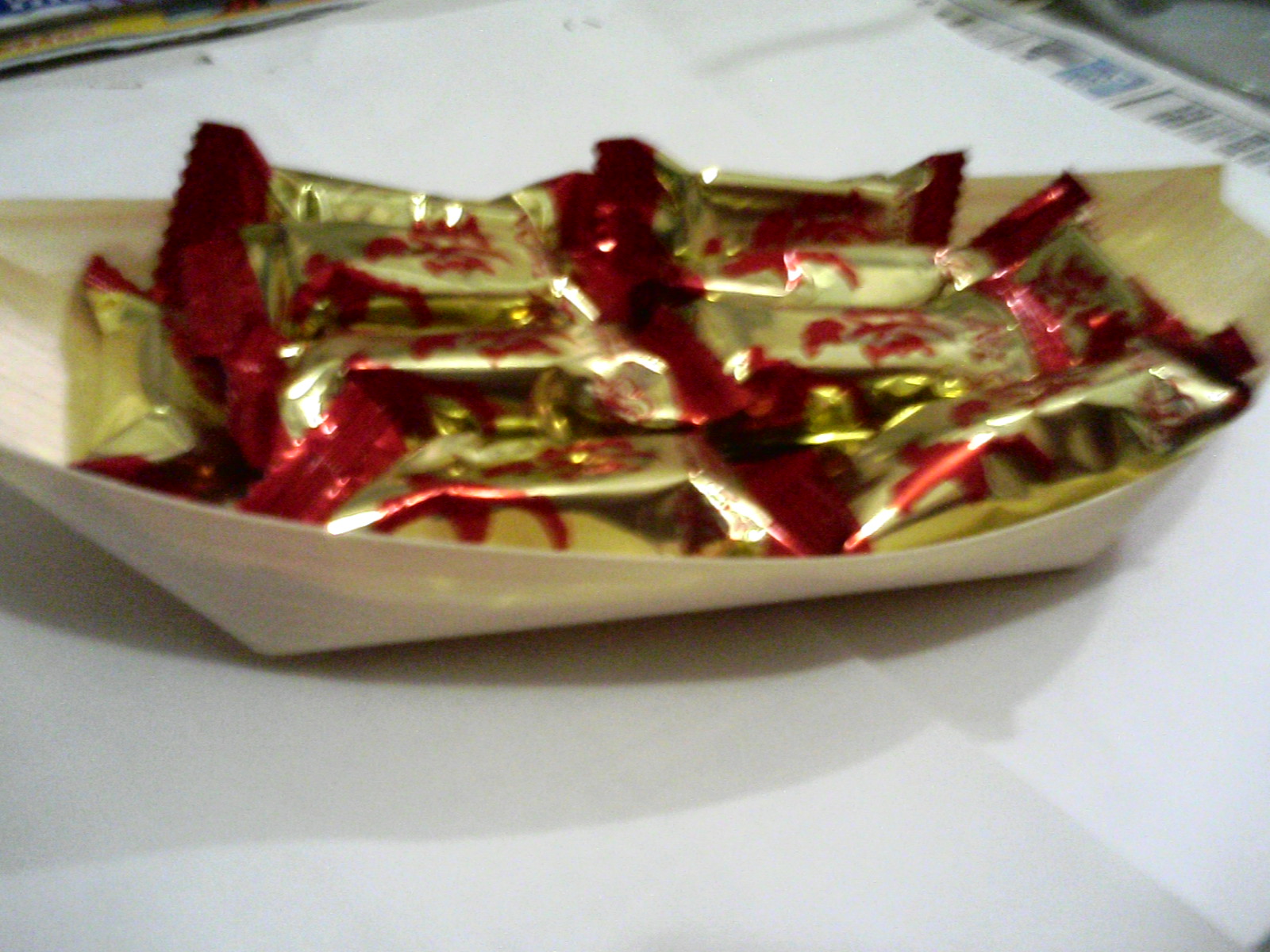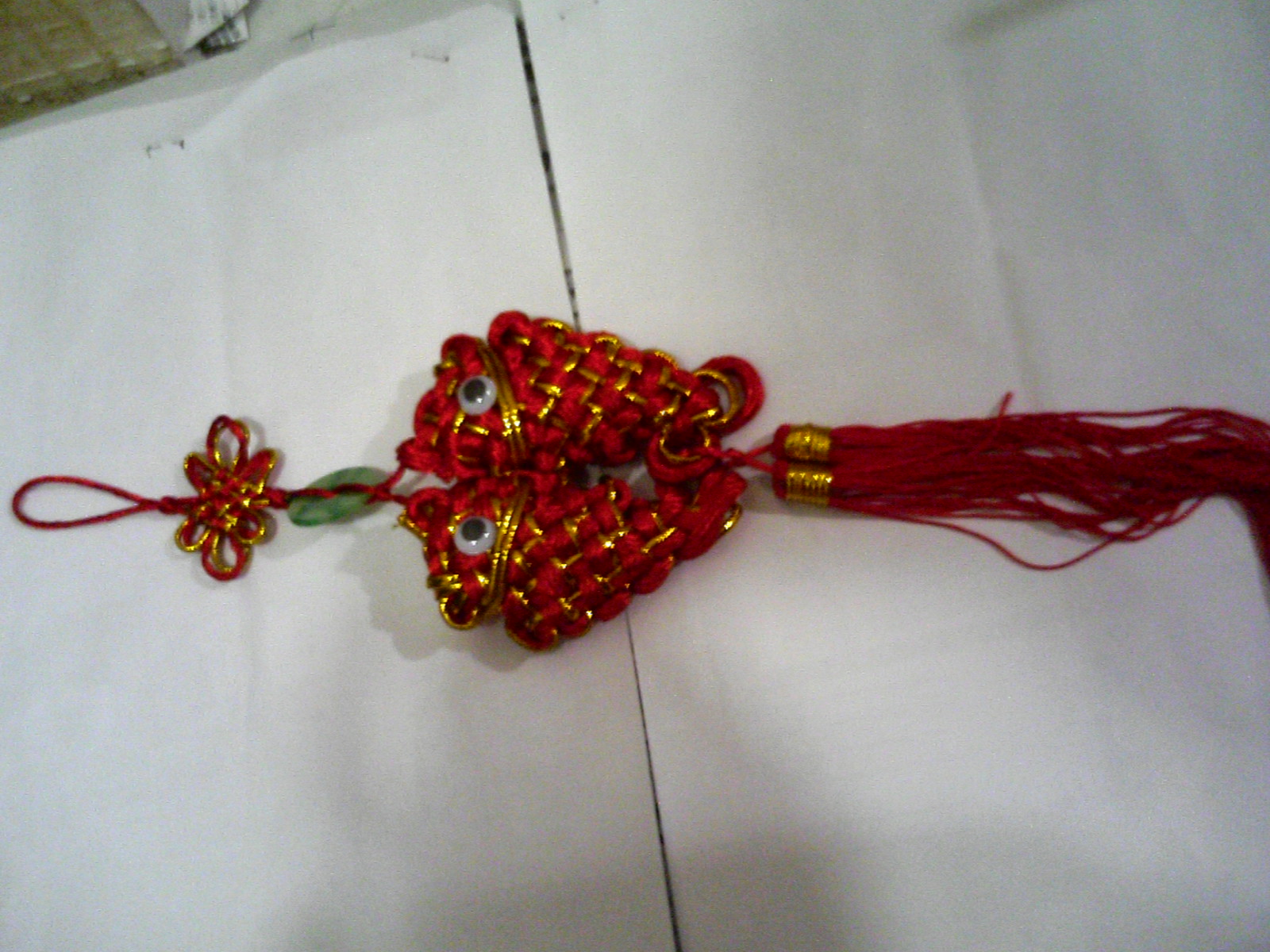 In Chinese food, Oyster fried pancake is a famous dish. This time I ate this dish from Japanese cafe. The taste is Japanese style. The mainly different is the pancake which less oyster, more vegetable and mushroom. And add the sauce is salad and Japan soy sauce. I rather like Japan soy sauce. Like Osaka pancake.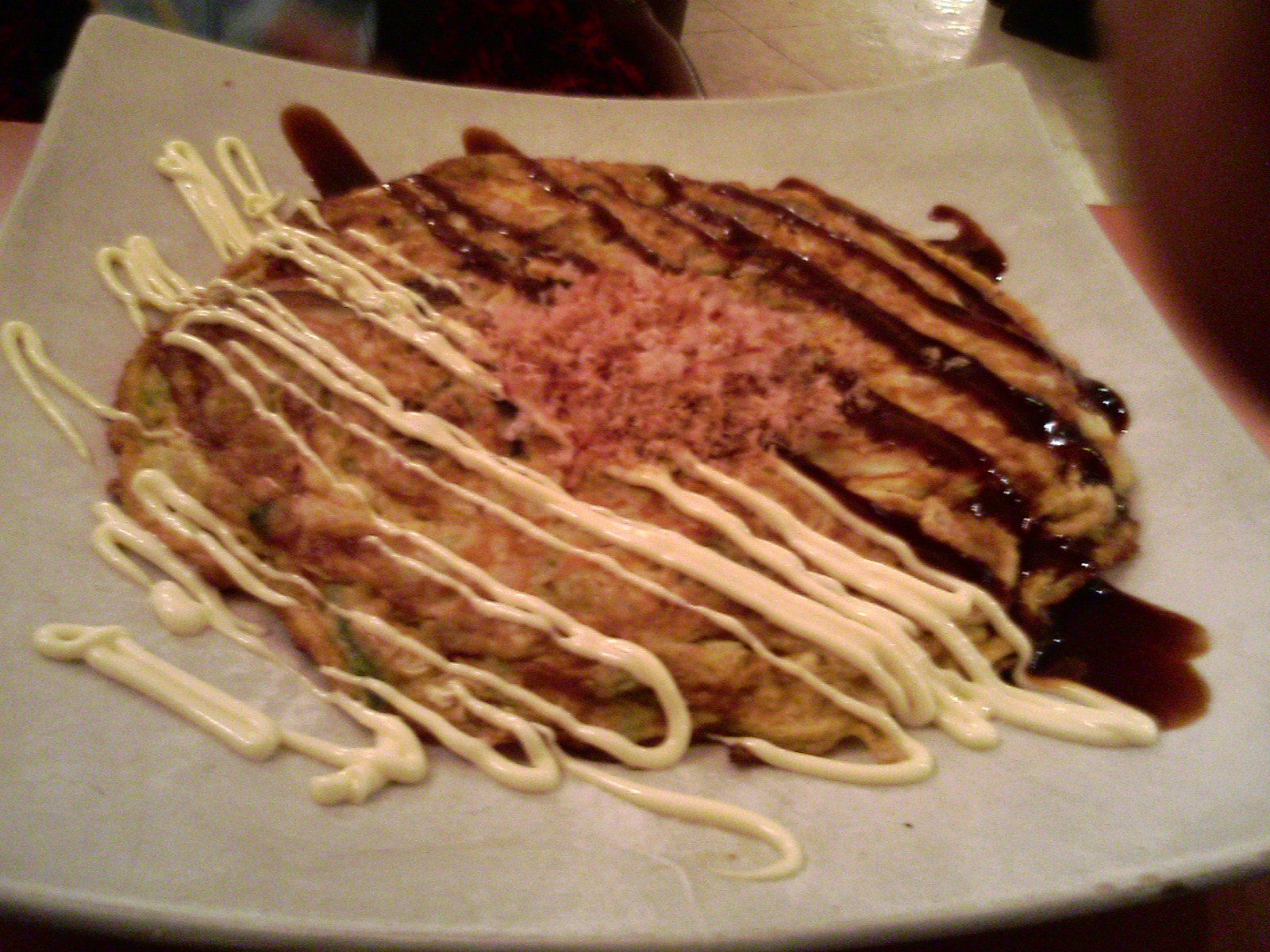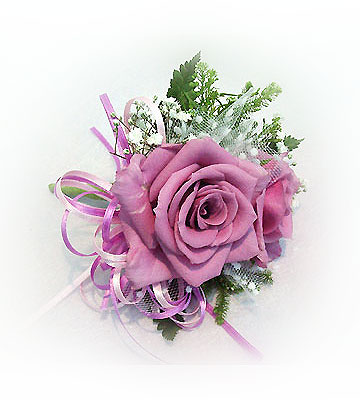 香港生まれの香港人, Ding-Dong です, Ding-Dong は Doraemon's Chinese Translation, very popular in HK
by hkdingdong
イラスト:まるめな