Today,I went to Nara alone. First time to this location. I found Nara is a small city. Maybe it is not a density population. The house is small and many trees. Like Kyoto. This morning I walk in Kyoto. The street is not too much people here.
Today is very hot, around 35 degree C. Hong Kong is around 32 degree C. Same hot. All day I need fly the fan and drink soft drink. Oh! why the world is so hot. >< My skin become so dark. T T
Today, I am so hard to arrive Kyoto and found the hotel * Pension Station Kyoto*. But when I arrived the time was 11:00pm. So night, the street is dark. The hotel master and his wife is so nice. I said I am so hungry, they cook the noodle for me and plus a egg and vegetable. They need not I pay the money. I am appreciated.
But I am so disappointed, I can't call my friend *Mr. Maru*. His mobile phone cannot be contacted. >< I am so worried, don't have any accident!
Already Astronomers election decide to quite "Pluto" planet out from solar system. Now, remain 8 planets. Reason is "Pluto" is downsize. But, I think the world has 9 planets is better. And "Pluto" is a beautiful name. I miss it.
B'z new album [Monster] has bread? Hills bread shop made "Monster" Spicy pie and Curry pan. The bread shop is near my hotel where I live in Osaka. But, it's seems so sweet!?
[Monster's spicy pie and curry pan]
Tomorrow, I will travel to Japan (Kyoto and Osaka). I am so exciting and look forward. But, today suddenly has typhoon and maybe will be held the higher signal. I am worried. I pray "NO", please.
Japan! B'z! I come!!
My Japanese friend, Mi??, We met when B'z Live-gym in Hong Kong period. She sent me many about B'z PV, tapes, be-with etc. However, she is so busy. So we didn't contact over 2 years. However, yesterday I received her e-mail said that she will go to Osaka Dome on Aug 27. It's same to me. I am so happy becuase we never real meet. On this friday, I will go to Japan. And from tomorrow, I begin my leave.
浦沢直樹先生 新作comic, [Pluto]. 原作手塚治虫「鉄腕アトム」. I saw the chapter 1. I like 浦沢直樹先生 since his "Monster". And 手塚治虫先生 was a very famous 漫畫家. I like his "シンフォレスト" ~ the new edition is broadcasting in Hong Kong every Sunday morning.

Pluto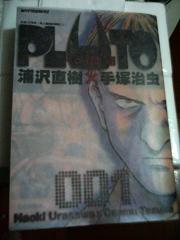 This two weeks, Hong Kong held a function of "Eyes on Amano" will display a Japan Artist "天野喜孝" production. Yesterday, I went there but I didn't see "天野喜孝". I found he is so cool and I like his oil painting.
He has many fans because his production "Final Fantasy" is so popular in Hong Kong.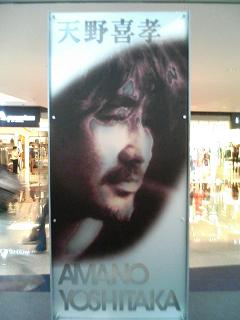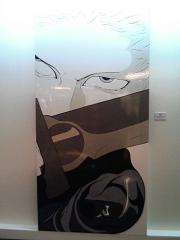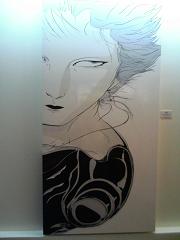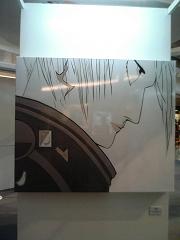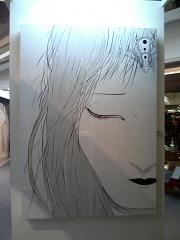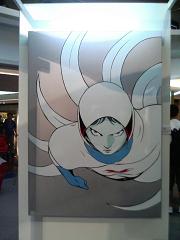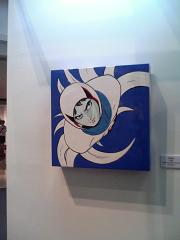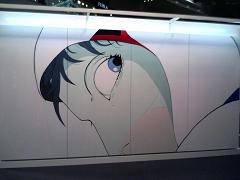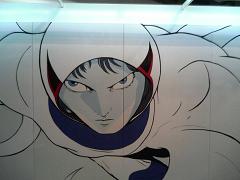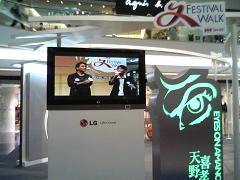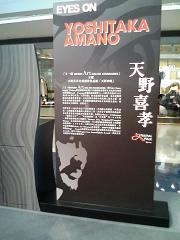 The Japan movie "日本沈没" is showing on Hong Kong cinema. Although I have not seen this movie. But, I don't the title. Sinking of Japan. I know this is a story book. The author wrote this story can reflect the Japanese worried and attention. I believe nobody hope it will be true, otherwise, many people would died.
Next Friday, I will go to Japan. Today, I need to prepare my ba. But why I have so many baggage. Belongings, presents, tour book, dairy accessories, cosmetic etc..
But now, 九州 has typhoon. I hope next week, no typhoon in Japan will be better.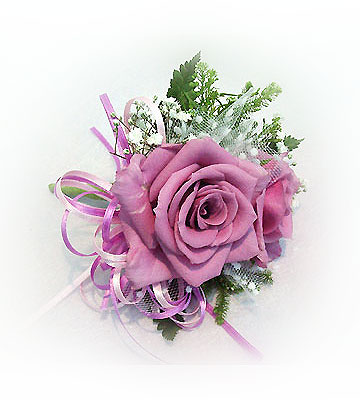 香港生まれの香港人, Ding-Dong です, Ding-Dong は Doraemon's Chinese Translation, very popular in HK
by hkdingdong
イラスト:まるめな