Now, the most popular Korean Artist in Hong Kong "Rain". Although I am not crazy for hime. But, online concert is not easy to find. This link was sent by my friend, so I put it on my Blog.
"Rain" in concert
Japan culture all the time popular in Hong Kong. Like this Bakery called "Osaka Bakery = 大阪麵包". Next time, I walked there must entry and taste the bread.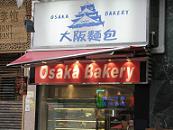 I walked a furniture shop, it was closed. A bear slept on the sofa, but it's body bend.... so tired???

Hi, Minami,
I am so happy your coming. And thank you so much. Yes, yesterday was my birthday, I was happy too. Never mind! This week I am off because I take my annual leave (pay leave). I want relax for short period. Later, I will learn the "Java scribs" by self-study and refresh my B'z homepage. Anyway, once again thank you!!
My Birthday Lunch, I went to a Chinese Resturant.
I ordered some "Dim sum = 點心". The rabbits so cute.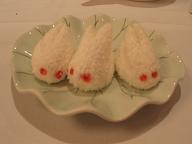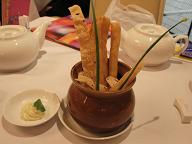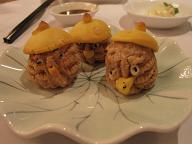 Today, the weather was too bad. Heavy rain and strong wind. I went to Flower market. And bought my favourite flower "Red Rose", and "Purple Rose" and "Red lily". When I put them to vase and enjoy them, I felt so happy. A good mood came back!
I like "Red Rose" ~ "noble = 高貴" and secret. Flowers so beautiful.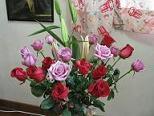 This Birthday Cake is for my birthday celebration today. Delicious !

今日 (9月26日) は 私の誕生日です

To celebrate my "birthday = 生日", I changed my blog screen (my favour color "Purple") and add a "美女" photo. (of course, she was kawaii and beautiful than me)
Today, I took my annual leave. In past few years, I would like take my leave on my birthday. For relax, For enjoy. This year, because I remain many annual leave. So, I take five days.
I read a book said that "Why do we celebrate the birthday?",
Tale said the few days before the birthday, luck was down, easy had accident and died. If you past over the bad luck, that you should to celebrate because you still alive.
Although it's only a "tale = 傳說", I think "Birthday" is a "Thanking day". Thank my "hardworking = 努力" and "resolute = 堅強". Thank you my family, relations, friends give me my "Love = 愛" and "Support = 支持", "Care = 關心". I will hard to run my 人生.
For few days, I received HK and Taiwan B'z Fans e-mail to me, asked me, "Have I PV of B'z? Want I can transfer to them." I told them I made a
B'z Hong kong Homepage
, Although I have not too many PV of B'z. This Homepage I prepared over 6 months, cause I don't know how to make a Homepage, so I self-study, but used long time. My aim that can share anything of B'z to all.
And, I read a message from China B'z Homepage. A B'z fans appealed all B'z fans save the money to buy the B'z Best Album "Pleasure II". If begin to save the money since now, until November, can save enough money to buy B'z New Album (around RMB300). Actually, many B'z fans in China are University students. not rich.
(Beside this one).
Hope B'z can know, they have fans in China, maybe someday B'z will come to China held Live-gym. This dream is quite near.
Movie『 世界の中心で、愛をさけぶ』was very popular in Japan. I read this novel in Chinese version last year. This year, this movie showed in HK. But, I didn't went to cinema, I watched the DVD at home. Because the movie so popular, I think many people miss the song [瞳をとじて -- -平井堅] and the part of movie. I find the song (Movie version).
"瞳をとじて" online mp3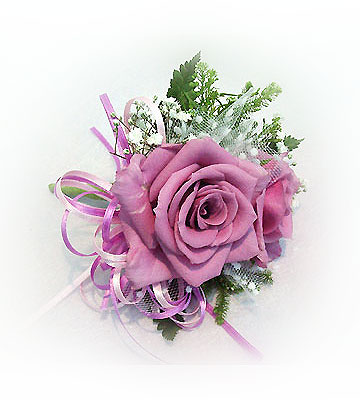 香港生まれの香港人, Ding-Dong です, Ding-Dong は Doraemon's Chinese Translation, very popular in HK
by hkdingdong
イラスト:まるめな