Chinese "Soup = 湯" is origin from China "Guangdong province = 廣東省" and has many thousand years history. From Old China Medical book record the "Chinese herbal medicine = 中藥" add the meat (pork, hen, beef, fish, pigeon …. etc..) for soup. It can strong and healthy to body. Every Chinese soup has different function. Most Hong Kong people are "Guangdong people = 廣東人", so Chinese soup is necessaries for us. Boiled the Chinese soup need for 2-3 hours, so my family boil the Chinese soup once a week.
This week, my family boiled the Chinese soup "清補涼". Integrant has lotus, lily... We like add pork for soup, good for kidney.
"清補涼" 画像
Tuesday, I walked though a florist and saw a plant of 蘭花 . The color of 蘭花 was beautiful.
"蘭花" 画像
Year 1985, two England (girl and boy), they were classmate, girl was 17 and boy was 18. They met to study in the 寶馬山 park. Unfortunately, they met the group of young bad boys, age around 14-26. They all no study and no work. Because they felt boring, then hit them for many hours until they died. Boy's lower jaw and chest bone broken. Girl was raped and eye ball broken. This case was made furor. All murders were arrested and ruled for live imprisoned. Because one of murder become to deponent that time, he ruled for 19 years imprisoned. He was discharged last year. He said he shame and touching because the parents of the England girl and boy know they are come from poor family, single family, lack of teaching, care and young. Their parents wrote many letters to Last Governor and HK Special Administrative Region commissioner to intercede. Hope could remit their live imprisoned. Give them a chance. The parents attitude not only touching the murder, but also HK citizens. Why their parents could forgive the murders who killed their children? Maybe the western people gonna generous. I believe is so hard to do for Asian. However, from this case, we can learn how to forget animosity, then the world is full of love.
"蛋撻" is very famous food in Hong Kong. Most Hong Kong People like it and foreigner come to Hong Kong must eat. The integrant made by (egg =雞蛋 = 雞卵), butter, starch, sugar etc.. Last Governor (Mr. Pattener) like it so much. I bought half dozen to home last night.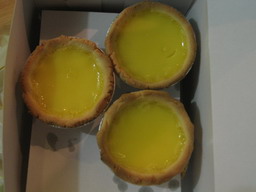 Yesterday, I bought Mini Pizza from "Pizza Hut" for lunch. Plus 1 can of Pepsi (Totally HK$33). Hong Kong people like eat Pizza. But, now sold in Hong Kong's Pizza which improve to suitable our taste, different to Italian style.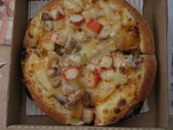 おいしいね!
Every July to August, is the "Summer Holiday = 暑假" for Hong Kong student. And, some students studies in oversea back to Hong Kong this period. So, many people on street, in restaurant, food court, shopping center, cinema …
"Sa wa di cup" ~ Thailand language "お元気ですか".
International Action Thailand male actor "Tony Jaa". He is visiting to Hong Kong as the guest of "Mr. Hong Kong Competition". He perform his "Kung Fu = 功夫". Great!.
This was my first time to know him. His famous film "Ong Bak" popular in Hollywood. Yesterday, I watched the TV interview, he is so cute. I want to watch this film.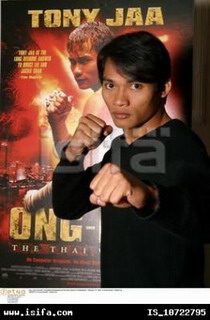 The movie "頭文字D" Human version in Hong Kong was showed on this summer. Good of selling ticket. Because main male character (藤原拓海) was very popular Taiwan single (周杰倫), (I think his' outlooking is suitable to act this character) and other popular male artists, the female character was 鈴木杏. This comic is popular in Hong Kong. But I read to Chapter 17, then no interest.


Tokyo had Magnitude 6 earthquakes on Jul 23. I was afraid when I heard that bad news every time. Although Japan has top technology in building for prevent the earthquakes, it couldn't afford to serious earthquakes. Because I am living in Hong Kong and never met earthquakes, so I couldn't feel the horrible. However, the earthquakes must bring to big damaged and upset to people. The specialist often said Japan will has big earthquakes someday. So, I am often worried my Japanese Friends. Hey, Friends, you must pay attention and take care. I bless.
Begins from 25/7 every Sunday night, total 3 weeks. Hong Kong TV will broadcast special program "60 years after 2nd World War – China, Japan, Germany"
The program is talking about compare with Japan and Germany today that 60 years after 2nd World War and why Chinese againest Japan matter recently.
The first program interview the some guests including, "石原慎太郎", some Old Japanese soldier, teenagers who adore "石原慎太郎", and 60 years old teacher who was punished by the school due to he didn't sing the song of "君之代". "石原慎太郎" said that he hope Japanese can united, has military status in the World. So, need to enlarge territory and aggression is correct.
Why Germany started First and Second World War, but now no victims aggainst them. Opposite, Asian rake up this matter.
Recently few years, China grow up very fast in Economy. That's reason why America and Japan afraid China will expand in military in the future, So America want to use Japan to prevent China and Taiwan combined, otherwise, she has no excuse to control Asia and sold the weapon to Taiwan. On the other hand, Japan want to raise her military status and power to protect herself. However, Asian people afraid Japan's militarism resuscitate. Because, Asian were deeply hurt in 2nd World War. Then, China government used people to do backstroke. China is news which sealed off country, people were led easily.
"History" is record and introspection. A author wrote "History is political weapon of authority". Political is darkness and ugly. Politician use his logos to led people to mutual attrack.
Remind the war aim to propagate "Peace". Now, 60 years after 2nd world war, people have education, intelligence. Always remember hatred, would never gain happy.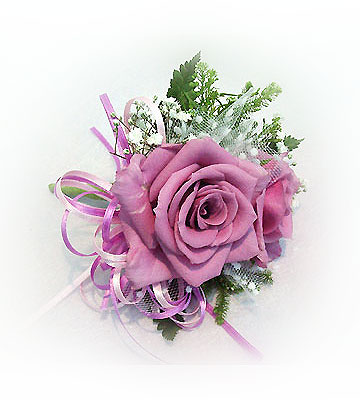 香港生まれの香港人, Ding-Dong です, Ding-Dong は Doraemon's Chinese Translation, very popular in HK
by hkdingdong
イラスト:まるめな