"Victory Harbour = 維多利亞海港" is very famous in HK. Nightscene of course very beautiful.
"維多利亞海港" 画像
Many office people like put decorations, toys, plants, photos on their desk. Of course, I like it so much because they can decorate my working environment. Sometimes we need relax when working. I want to know Japan's Office people like put their decorations in office or not?
PS - The screen wallpaper is the animation 「ヒカルの碁」
「ヒカルの碁」
The main charater "藤原佐為", his look was "平安時代", very attractive. I like him. This animation broadcasted last year in HK and very popular. Many kids learned the "碁" during that period.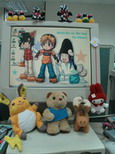 Recently, many big chain stores (supermarket, department store, healthy and beauty shop) promote free redemption plan. Within the promotion period, customer will earn one stamp for every purchase of HK$50, two stamps for every purchase of $100 and son on. Collect the required number of stamps will redeem one product for free. These promotions are attractive to customers. Today I used 40 stamps to redeem Switzerland band "Bodum" 3-pieces of round plates (retail price : $300) I spent $2000? NO, because many stamps are my colleagues and friends gave me.
Last Sunday, my mother's relations sent a Wedding dinner Invitation Card to my home.
The cover of the card has a word "囍","喜" = "happy thing. These are combined with two words "喜 + 喜". Means two persons get marriage is a double happy thing.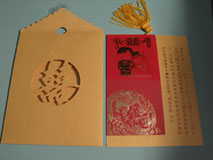 Attached cake coupon (as custom, only for bride's relations and friends have the cake coupon)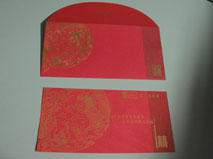 and pocket money.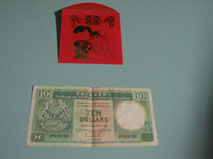 A China B'z Fans posted his/her B'z Collection.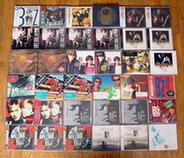 more 画像
すごいね !
B'z Live-gym Drums "Shane Gaalaas" released Album "Primer", one sound which he sing B'z's "裸足の女神". I download it yesterday and listened. It's so funny and quite good.
"Shane Gaalass" [HadashiNoMegami] mp3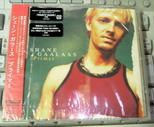 In June, Japan has 梅雨, so often has rainning. Normally, HK is no rain in June. However, this month everyday has heavy rain and thunder. From day to night, then from night to day....
I wrote Book Diary for many years, but, influence from my friend "Maru さん's Diary HP" I discovered is so funny. Hope can share many things to all. "Purple" is my favour color and "Rose" is my favour flower. Purple Rose is Speical and Beautiful. Please take a rest from my Garden
"Welcome=歡迎"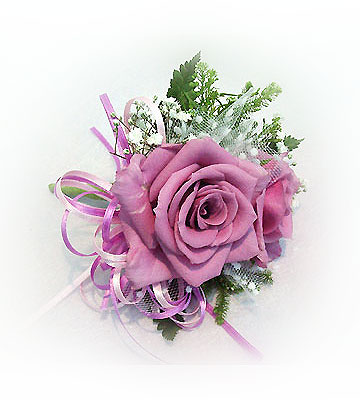 香港生まれの香港人, Ding-Dong です, Ding-Dong は Doraemon's Chinese Translation, very popular in HK
by hkdingdong
イラスト:まるめな